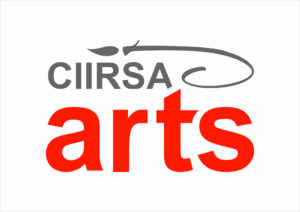 .
The CIIRSA Art Committee was established in 2021, with founding members Executive Director Wilson Daved, Mr. Amir Salame, and Instructor Fardos Aissa.
The goal of the Committee is to create a learning environment for children and youth of CIIRSA's Members to develop and learn a high skill of Art, Ceramic, Clay Work, and Computer Graphic techniques taught by Professional Instructors from all ethnic backgrounds.
Mr. Amir Salame has curated a top-level Art School curriculum, divided into 3 sections.  Basic and Advanced Art taught by Fardos Aissa, and Computer Graphics taught by Mr. Amir Salame.
Executive Director Wilson Daved facilitates the Program.
Please call 780-429-4553 or email ciirsaedmonton@ciirsa.ca to enroll as a student or for any general correspondence.
.
Mr. Amir Salame – Master in Fine Art and Design / Member of CIIRSA Art Committee
Mr. Amir resides in Lebanon.   He attended the Lebanese University Faculty of Fine Arts from 1997-2001 and the University of Alberta, graduating from the Fine Arts Multimedia Program in 2003. Mr. Amir has experience in the fields of visual arts, media, visual communication graphics and technical processes of materials and mediums.  
For 11 years, he has worked on his personal style based on oriental signs and symbols modes with various types of medium called RITUALS, distributed in several countries.
Mr. Amir has held exhibitions in Lebanon and abroad.
Mr. Amir designed the original logo for CIIRSA in 2002, which is still in use today. Dr. Amir designed a new logo for CIIRSA in 2021.
Amir renewed the Assyrian Ancient Art which was defaced.   Most of this art collection is in Edmonton with the Assyrian community members.
Amir has been chosen by the committee to design the CIIRSA Art Certificate, which will be presented to graduating students. 
Amir with his background and skill elevates the Art School to the highest standards for our students.
.
Fardos Aissa – CIIRSA Art Instructor / Member of CIIRSA Art Committee
Fardos Aissa was born in Baghdad, Iraq.  She migrated to Syria and then came to Canada in 2011.  She now lives in Edmonton.  
Fardos studied at the University of Baghdad and was one of the top 10 students at the Fine Arts College.  While in Iraq, Fardos taught Fine Art to college students from 2000 to 2008.
Here in Edmonton, she has participated in the Heritage Festival where her art was displayed in the Iraq Pavilion.  Her works were also presented in the Maggie Tree Theatre play.
Fardos brings her knowledge and high skills to the CIIRSA Art School.  Her dedication and hard work shows through the continuous improvement of the students that have attended her classes. Her contribution as an Instructor and member of the CIIRSA Art Committee is greatly appreciated.
.
Wilson Daved –  The Executive Director /
Member of CIIRSA Art Committee
Wilson Daved has studied abroad and received a diploma in Commerce & Business in 1974, in Kirkuk Iraq.
Wilson currently resides in Edmonton. Since 1979 he has been the President of W.D. Contractors Group Ltd.
In June 1983, Wilson completed the Construction Administration Diploma at the University of Alberta (Edmonton).
He received the distinguished honor of being named in the National Register "Who's Who" among the top Executives and Professionals from 1994 till the present.
Wilson has been married to Nelly Daved since 2011.  They work hand in hand volunteering and contributing to their common goals.
In 2012, Wilson was nominated and won the RISE Awards in the category of Community Leadership. Wilson has dedicated his time to serve the immigrant and all ethnic communities.
Wilson has held the position of Executive Director with CIIRSA since 1992 to the present.
As CIIRSA's Executive Director, for the past few years, Wilson has strived to put together the highest University Graduated Art Instructors and Advisors. With this qualified team, Wilson has assembled the CIIRSA Art Committee.
In the future, the Art School of CIIRSA will evolve and be established in all CIIRSA Branches in Canada. This will benefit our members and bring the skills of our students and graduates to the highest standards and beyond!
.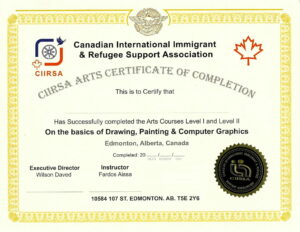 The CIIRSA ARTS Certificate of Completion will be presented to all Graduate Students of CIIRSA Art School. Each student must complete 3 semesters, 3 months each to complete the 9-month course. Semesters 1 & 2 will be centered on Art Work. Semester 3 will center on Computer Graphics.